Steps to do when selling a used rental car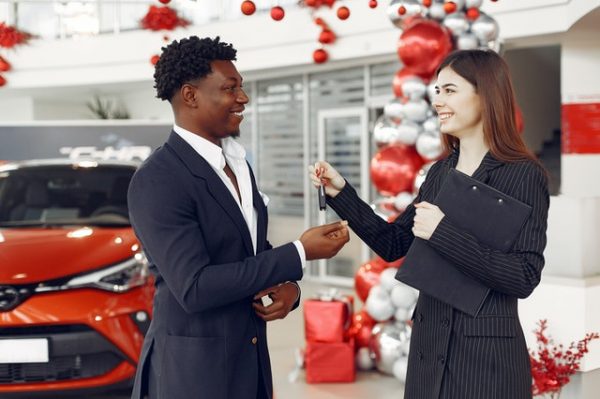 It's a lot easier to sell your car now than it used to be, thanks to the internet for providing online advertising through many review sites. The easiest way is to shoot a few images with your smartphone and upload them to a social media platform if you're in a rush. Selling a rental car can be an easy process if you know certain tactics and if none of the car rental experiences left any permanent mark on the car.
In actuality, selling a car on Facebook Marketplace isn't a bad idea if you need a quick sale and are willing to give a significant discount. If you're trying to get the best deal by selling a car, though, that technique is unlikely to work. In that case, you'll have to work a bit and keep in mind the following steps so that you can get the deal of your liking.
Keep all the required paperwork with you
Having a wallet full of receipts and printouts outlining the vehicle's history is an excellent way to instil confidence in the vehicle you're selling. This printed record can show every year of a car's life, and used car buyers will be interested to have a look at the service book full of stamps for every service.
Promote your automobile effectively
In today's age, posting an online ad on a site like AutoTrader or eBay is the ideal way to sell your car. On all these platforms you can upload a large number of photographs as well as a descriptive description to attract customers.
You can also go old school and place an actual ad in a magazine. You are unlikely to get your car seen by the correct people unless it has a dedicated following and a dedicated publication, such as a classic Mini.
Choose a reasonable selling price
When it comes to determining the value of your car to sell, depreciation is the most important aspect to consider. This means you should ask for less money than you paid for the same car when it was new. Start by looking at similar automobiles on sites like AutoTrader, eBay, and Gumtree if you're having trouble determining the value of your wheels.
Don't be taken advantage of by con artists or robbers
While it's nice to think that no one would be exploited, the reality is that some people will. You can do a few simple things to make sure that it's not you. When a potential customer contacts you to buy or test-drive a car, make sure you have their full name, phone number, and, if possible, address.
Make sure you've been paid
Never hand over the automobile keys or documentation until you have received payment from the buyer. The idea is the same whether you're counting cash in an envelope or having your bank certify through the phone that payments from internet transfers, personal or building society checks, or bankers' draughts have cleared into your account. Once you're paid, hand over the car, keys, and required documents to the new owner and that's it. Your used rental car is sold.